It's almost here… SUMMER CAMP 2016 !!!
What does it mean to be a part of a Christian community? How can the church be a resource that gives campers confidence and courage? Campers will explore how they themselves are a part of the Church and what that means about how we relate to one another and the world. Watch how the strength of Christian community casts out fear and replaces it with hope! The daily guides offer fun, age-appropriate plans for all ages to explore scripture, experience Christian community, and express joy through worship and song.
Join us this summer at
Monroe Camp and Retreat Center for "Fearless Faith."
2016 MCRC Summer Camp Programs
Day Camp (Ages 5-9):
June 20-24th, June 27-July 1st, July 11-15th, July 18-22nd
Enjoy the best camp has to offer with the comfort of spending the night at home. Perfect for the local camper who is learning what camp is all about!
Rookie Camp (Ages 6-9):
June 22-24th, June 29th-July 1st, July 13-15th, July 20-22nd
Read for the camp experience, but can't stay all week? This camp gives you the best introduction to the fine of summer camp. Already attending Day Camp? Consider pairing this experience with Day Camp.
Discovery Camp (Ages 8-10):
June 19-24th, June 26-July 1st, July 10-15th, July 17-22nd
Enjoy the best that camp has to offer for a whole week. This camp discovers the joy and wonder of the outdoors while building friendships that last a lifetime. Whether it's your first time to camp or you're a seasoned camper, you can't go wrong here!
Explorer (Ages 11-16) Options:
Explorer Horse Camp:
June 19-24th
If you love horses, or want to love them, this camp is for you. Learn the basics for riding and caring for our great camp horses. Plus, get lots extra riding time and a offsite trip that you're sure to love.
Explorer Missi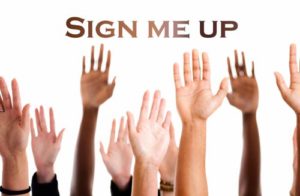 on Camp:
June 19-24th
What to make a difference? Then here's your chance! Spend this week serving God through a number of mission and service projects both at camp and in the community. Plus, enjoy some of the fun of camp too!
Explorer Environmental Education Camp:
June 26-July 1st
Would you enjoy learning more about your natural habitat? During EE Camp, you will learn how to identify different types of trees, plants, insects, birds, fish and other animals. Through out the week we will be focused on how we can be better stewards of God's good creation.
Explorer Dance Camp:
June 26-July 1st
Do you love to dance or want to learn how to dance? Sign up for this choice to learn basic dance moves, a choreography to be used in worship as well as a final performance for families.
Explorer Night Owls:
July 10-15th
This camp is for the campers who like late mornings and late evenings, along with a little extra night time adventure. Night Owls get all the fun of summer camp plus a few extra surprises after dark.
Explorer Culinary Camp:
July 10-15th
Do you love to cook or bake? As an Explorer level Culinary Camper you will learn more advanced skills on how to prepare a balanced meal and make delicious desserts.
Explorer Photography:
July 17-22nd
Do you love to take pictures? Come and enjoy a week of camp plus an opportunity to focus on photography techniques. You will show off what you have learned by displaying your pictures for families to view on Friday.
Explorer Extreme Adventure:
July 17-22nd
Do you love extreme activities? During this week of camp we will have the opportunity to experience the High Ropes Course, indoor Sky Diving, Rock Climbing and more! If you're up for an adventure, this is the camp for you!
Counselor-in-Training (Age 17-19):
June 19-24/June 26-July 1st OR July 10-15th/July 17-22nd
Feeling too old to be a camper? Then learn to be a counselor! CIT's shadow our summer staff for a week, then in the second week take more of a lead. Enjoy being at camp and making an impact in the lives of campers.