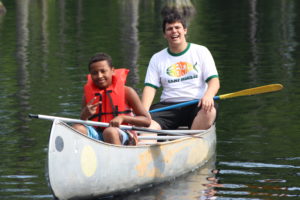 We want to hear from you! 
Camp Monroe is open for tours by appointment during office hours
---
Office Hours (August – May)
Tuesday – Saturday
8:30am – 12:30pm
Sunday – Monday
Closed
---
Summer Office Hours (June – July)
Please note: During the summer, camp runs 24/7 for youth ages 5-17. Stated office hours are when the Office Manager is available for Events, Registration, and Inquiries. Please allow up to 48 hours for phone calls to be returned. Visiting the property for events and tours requires prior notification.
Thursday – Saturday
8:30am – 12:30pm
Sunday
1:00pm – 5:00pm
Monday
8:30am – 12:30pm
Tuesday – Wednesday
Closed
---
Camp Office is located to the right of the driveway before reaching the main gate. Tours begin at the Camp Office and last between 30 minutes and 1 hour depending on the individuals request.
Physical and Postal Address
24501 Camp Monroe Road
Laurel Hill, NC 28351
Who should I contact?
Event Planning
Summer Camp Registration
Accounts Payable
General Questions
Marketing
Call Office Manager Jennifer Lankford @ (910) 276-1654
office@monroecamp.org
About Jennifer:
Jennifer has been a camp counselor, support staff, kitchen staff, and now Office Manager! Jennifer plans on using her MBA from St. Andrews University to help the camp become bigger and better than ever! Jennifer is excited to be back at camp and ready to help wherever she is needed!
Property Improvement Projects
Summer Camp Programming
Community Outreach
Summer Employment
Call Director Andrew Plyler @ (910) 276-1654
andrew@monroecamp.org
About Andrew:
My background at Camp Monroe runs deep.  My mother was a camper here in the early 60s (page 222 of the Big Book) and my sister and I were campers here in the early 90s.  I began as a lifeguard on the lake and support staff in 1996 and worked here for several years concluding with my college internship as Adventure Director in 2002.  After college, I went on to work for several camps including Camp Lookout (Lookout Mountain in Georgia), YMCA Camp Silver Beach in Virginia, and YMCA Camps Sea Gull and Seafarer on the coast of NC.  I went on to work for various YMCA associations until my work led me back to Camp Monroe.