PARENT OF SUMMER CAMPERS, Judeen Johnson
Mariah and Jordan had a ball at Monroe Camp this summer. Mariah did not want to come home. She had a counselor almost all to herself, she loved all that special attention. She was in Drama Camp, you know all young girls love drama. Jordan was in Sports Camp and he loves Football or anything sports. Loved playing with all the other guys practicing. And it was a great break for me, a week to catch up on things around the house. I actually painted Mariah's room and it was a big surprise when she got home. The kids will never forgot the time that they spent there. I went to Camp Monroe as a child and I never forgot it either. They're Bible studies will stay with them forever. They're already looking forward to next year!

PARENT OF CAMPERS, Nikki Lynn Portillo
We've been involved with Camp Monroe now for about 11 years and absolutely love it! My kiddos are blessed with all they take away from this camp and it's leaders!!!! I pray that one day, they will use the facilities to be married and then have their children attend here too! We love you Camp Monroe!
PARENT OF CAMPER, Susie Helpler
My son has been to Monroe Camp and Rereat Center for photography camp the past 2 summers. It has been a great experience for him spiritually as well as socially. He is already looking forward to next year!
SUMMER CAMP COUNSELOR, Taron Melvin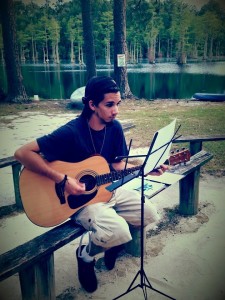 As I arrived at camp for the first day of staff training. I had no idea what to expect. I had not ever been employed to be a counselor of young children. Then through just a few weeks I was able to connect to the children through music, through the love of christ, and the love to annoy other counselors. I'm very grateful for the opportunity to have worked at Camp Monroe.
CHAPLAIN IN RESIDENCE, Barbara Pipo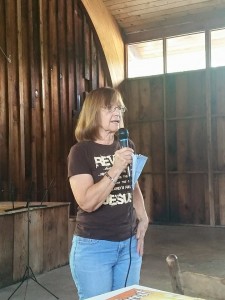 This past summer I was blessed to be Chaplin in residence at Camp Monroe.   My experience was one filled with joy and peace as I witnessed children coming together as strangers and leaving knowing they are part of the family of God. Children attending Camp Monroe are building relationships that will last a life time. They are given an opportunity to attend a specialized camp of their choice at the same time taught worship skills and the importance of knowing scripture. The staff was compassionate and aware of the children as they worked together in their daily responsibilities. I left with a feeling of knowing we are helping to build the family of God, one child at a time.
PARENT OF WEDDING USER-GROUP, Jenny McRae
Perfect place for our son and new daughter's wedding. Quiet, rustic, southern retreat with several options for service and reception. Staff couldn't have been more helpful and welcoming and willing to work with the families. Highly recommend for the unique venue option!