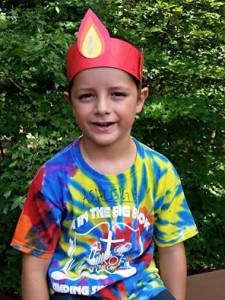 …and that's a wrap! MCRC Summer Camp 2015 has come to a close. I want to, once again, thank all those who made this summer possible. A special thanks to Bill Hayes, Eva Monroe Ruth, Whitney Wilkinson, Barbara Pipo and Samantha Taylor for their willingness to volunteer and serve as "Chaplains in Residence " bringing us a daily message for a week at camp. For Helen Adams and the Rivendell Equestrian Center for providing a wonderful place to ride. Thank to our Nurses; Angela & Victoria for helping with medication and homesickness. Thank you, Shelia Swift, for teaching crafts. For Ms. Maudy Parsons and cooks; Shanetta, Hazel, Frances and Diane. Thank you to Bill Robertson for volunteering his time and resources by serving as our bus driver ALL summer. Thank you to all the program leaders; Maria Bingham, Chuck Frick, Ken MacDonald & Lou Ann for making the camp experience fun and creative.
I also want to thank our year round staff that puts in the extra hours to make summer camp possible. In matainence, Joseph Pate, Greg Bell, Randy Miller and Gary Aycock. As well as Camp Registrar and Office Manager, Lynda Bunch. We thank First Presbyterian Church in Sanford for helping us to launch a new "Camp in a Van" program and for First Presbyterian Church in Lumberton for their continued dedication to sending kids for the Operation Fun program. We thank the countless churches that supported us by sending us campers and/ or supplies. We also thank the parents for trusting us with your children and sending them to Monroe this summer.
Finally, I have to thank most our college students that served as a team on our 2015 Summer Staff. Thanks again to Chuck, Thomas, Greg, James, Taron, Zack, Christian, Briona, Serina, Gabby, Dareth, Jessica, Christian 2, Maggie, Heather, Madison, Ashleigh, Grette & Taylor for pouring your heart, mind and your very selves into making this summer a meaningful experience for everyone. THANK YOU!