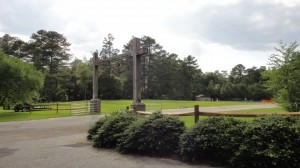 What powerful faith experiences did you have at a camp, retreat and/or conference?
How important is camp to you?
In 1956 the Fayetteville Presbytery met at what was then the new Camp Monroe. After several years of raising money and trying to make accommodation for the children in its care, the presbytery passed a resolution urging its sessions to "pray that their church leaders may grow increasingly concerned about the many children, youth and adult still unreached by the teaching ministry of the church."
The camp and its programs did come to fruition and have played a pivotal role in the faith formation of thousands of Christians in our area. Perhaps you are one such person. Perhaps as statistics show, you can credit retreats or a camp — even Camp Monroe — with a pivotal impact in your faith. Perhaps your name is in the Big Book, that huge ledger in which each camper recorded his or her name when they were at camp.
Nearly 60 years later, as that first book has almost been filled, the need is even greater.
Consider the children in our culture. Forty-three percent live in single- parent families. Those age 8 to 18 on average watch four hours of TV each day and spend another 2 hours on computers or playing video games. Nearly half of high school students are sexually active. One in 4 contracts a sexual disease. Nearly one-third are sexually abused. Nearly one-third of 8-12 graders use illegal drugs. They're hurt, stressed, and increasingly isolated from adults who care for them.!
In 2015, it seems there is yet again a need for church leaders to become concerned about its children—to invest in the faith formation of nurture of children now and to come.
We ask you to please consider the importance of creating space for children to encounter their Creator, the importance of loving leaders who reaffirm the nurture of The Church and tangibly throw open Christ's loving arms to his dear ones.
Camp Monroe's Big Book is FULL!  So we are planning to close its first Big Book, and begin another. Our forebears made the sacrifice for us. Will you join us as we look to the future, and invest in the faith formation of our children and their children?
-Ken MacDonald, MCRC Board Member 2015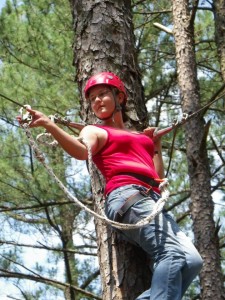 Please send your contributions to:
MCRC
24501 Camp Rd.
Laurel Hill, North Carolina  28351
If you wish to receive a tax-deductible acknowledgement of your gift make sure your check has your name and your address on the check, or include it in your envelope.