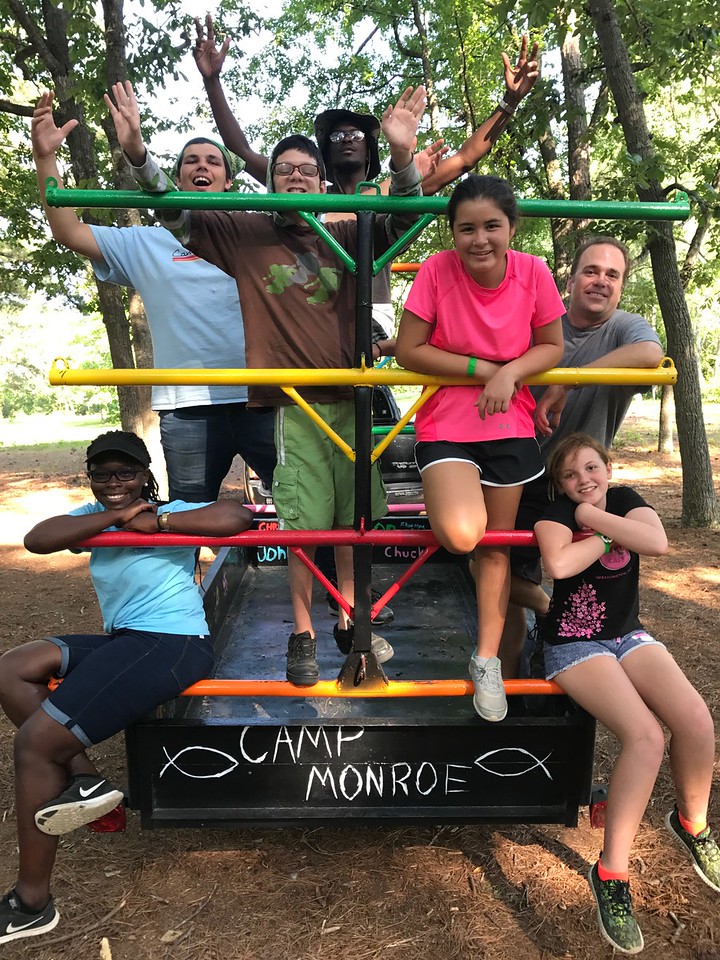 God said, "This is the sign of the covenant that I make between me and you and every living creature that is with you, for all future generations." ~ Genesis 9:12
Covenant Keepers are churches and individuals who commit to supporting Monroe Camp & Retreat Center by praying regularly for the Camp's ministry and provides support with talents and financial gifts.
Covenant Keeper: $150
As an original Covenant Keeper, you ensure the ongoing daily operations of Camp Monroe. A gift of $150 helps Camp with day to day operations. From water-proofing the deck to fixing the many screens around the property to office management software, Camp has many needs. With Presbytery support dwindling to less than 2% of our annual budget, every little bit matters.
Camper Keeper: $400
As the name suggests, a Camper Keeper's donation is the amount it costs for a camper to attend Camp in the summer. Monroe has many exciting offerings: Stand Up Paddle Boards, Canoes, Archery, Hobo Pies, a Hammock Village, horses, and more! But more importantly, Camp Monroe offer a safe environment where campers can grow in their faith and character.
Servant Keeper: $1,000+
Camp Monroe is here to serve. Our mission is to provide a place where relationships with God, others, and creation are nurtured and where Christ's call to discipleship is discovered. As a Servant Keeper, you help ensure our mission is fulfilled through larger operations. From resurfacing the road to updating infrastructure, Camp will continue their mission for another 60 years.
Frequently Asked Questions
How do I participate?
Contact the Camp Office to submit information along with an initial contribution.
Is this program tax deductible?
Yes! Monroe Camp & Retreat Center is a 501 (c)(3) non-profit organization. Any charitable donation given is a tax deductible gift and you will receive a tax receipt at the end of the year with the total amount donated.
Do I have to give $150?
Yes and No. Give what you are able, however, to be considered a Covenant Keeper, $150 is the minimum. Remember that every little bit helps, whether it's $100 or $100,000!
Can I donate online?
Yes! Donations can be made via PayPal using Office@MonroeCamp.org as the recipient.