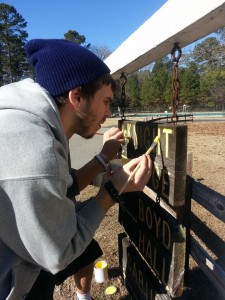 Mission & Volunteering at MCRC – There's always work to be done at camp!  We welcome individuals and groups to volunteer at camp whether it's helping in the office, cleaning, yard work, or other facility projects.  We have several projects available for Boy/Girl Scouts to earn their Eagle or Gold Awards, too. VOLUNTEER PROJECTS (as of October 2015) & ScoutProjects
We also welcome mission groups to come and serve here at Monroe.  We can design a mission project here at camp based on your time availability, numbers, and financial investment into a particular project.
Wish List – There are a few items (new and used) that we would love to have at MCRC.  Click here to see our "Wish List".  You can either directly purchase or donate items on the Wish List or send a financial contribution marked for a specific item(s).  Please call ahead to make sure items on the wish list are still needed.
Donating to MCRC ("MCKeepers")– Financial contributions are welcomed to help sustain the mission and ministry of Monroe Camp and Retreat Center.  Join our Monroe Covenant Keepers!  "MCKeepers" for short, is our support group of individuals and congregations who support camp with a minimum contribution of $100 per individual/family and at least $1 per member for congregations.  To learn more about "MCKeepers" CLICK HERE.  Your contributions are tax-deductible.
Please send your contributions to:
MCRC
24501 Camp Rd.
Laurel Hill, North Carolina  28351
If you wish to receive a tax-deductible acknowledgement of your gift make sure your check has your name and your address on the check, or include it in your envelope.