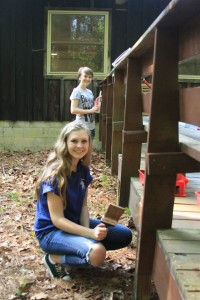 Thank God for the rain that has washed away the pollen for tomorrow!
WORK   DAY    IS    TOMORROW!!!
Bring friends, family and your congregation for a day of mission work
If you have a rake and gloves, please bring them.
We have a lot of things to do on our list!  So, come ready to work!
9:00-2pm and we will serve lunch. Questions: call the office (910)276-1654