---
---
A week at Camp Monroe is like no other week during the summer.
When kids are away from home and away from parents and every day friends, they grow. New experiences, new friends and new challenges shape campers into confident, independent kids.
Campers, ages 8-16, gain confidence in themselves and who they are by learning about God, making decisions based on new experiences and challenges, and overcoming fears while developing character.
Our camper-to-counselor ration is 8:1, and campers develop trusting and strong bonds with their counselors. In turn counselors help campers grow and step outside their comfort zone.
Camp Monroe is intentionally rustic. From our wooden cabins and bunks to our no electronics policy, campers connect with each other in the real world – face-to-face and friend-to-friend – during activities, meals, and all camp games.
---
---
Discovery Camps: (Ages 8-10) Enjoy the best that camp has to offer for a whole week. This camp discovers the joy and wonder of the outdoors while building friendships that last a lifetime. Whether it's your first time to camp or you're a seasoned camper, you can't go wrong here!
2018 Discovery Camp Weeks:
June 17-22      June 24-29      July 8-13          July 15-20        July 22-27        July 29-Aug 3
---
Explorer Camps: (Ages 11-16)
Week Options:
June 17-22: Horse II or Classic Camp
June 24-29: Fundamentals of Camping or Classic Camp
July 1-6: EXTREME Adventure Camp
July 8-13: Horse I or Classic Camp
July 15-20: Night Owl
July 22-27: Culinary Camp or Classic Camp
July 29-August 3: Adventure Camp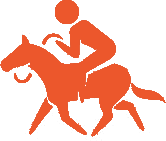 Horse Camp – Spend the week with horses and learn everything from riding styles to care and maintenance. Campers will be with horses for up to 6 hours a day! Horse I is for beginners and Horse II requires the ability to walk, trot, and canter without assistance.

Fundamentals of Camping – A full week of camp except you get to spend 2 nights at our Outpost, campout under the stars in Lumber River State Park, cook some meals over an open fire, and explore God's creation firsthand!

Night Owls – This camp is for the campers who like late mornings and late evenings, along with a little extra night time adventure. Night Owls get all the fun of summer camp plus a few extra surprises after dark!
Culinary Camp – Do you love to cook or bake? Here your camper will learn more advanced skills on how to prepare a balanced meal and make delicious desserts. Campers will work with the Head Cook to help prepare and serve their delicious creations!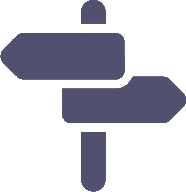 EXTREME Adventure – New this summer!  Starting here at Camp, we will head to the mountains where we will go whitewater rafting, learn wilderness survival, take on tree climbing and belaying, do a zipline adventure, and more!
Adventure – Adventure is your middle name for this week! High Ropes Courses, Rock Climbing, Indoor Skydiving, and more are on the slate for this week!

Classic Camp – Want to make a difference? Then here's your chance! Spend the week serving God through a number of mission and service projects both at camp and in the community in addition to regular camp activities.
---
Rookie Camp: (Ages 6-8) Ready for the camp experience, but can't stay all week? This camp gives you the best introduction to the fun of summer camp. Already attending Day Camp? For only $120 more you can be a Rookie Camper as well!